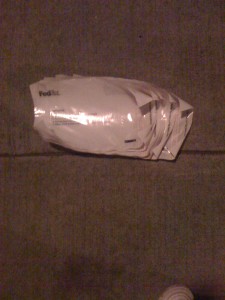 I saw these FedEx document packet thingys on the sidewalk near Giles' place. I didn't pick them up to count them, as that goes against my policy of not interfering with the items I find on the street, or "staging" a photo. I'm guessing there were at least ten of these little pockets.
Send your photos of weird things seen on the street and I'll post 'em here!
Please include the city & state where you found it, and a link to your website/blog so I can give you credit.