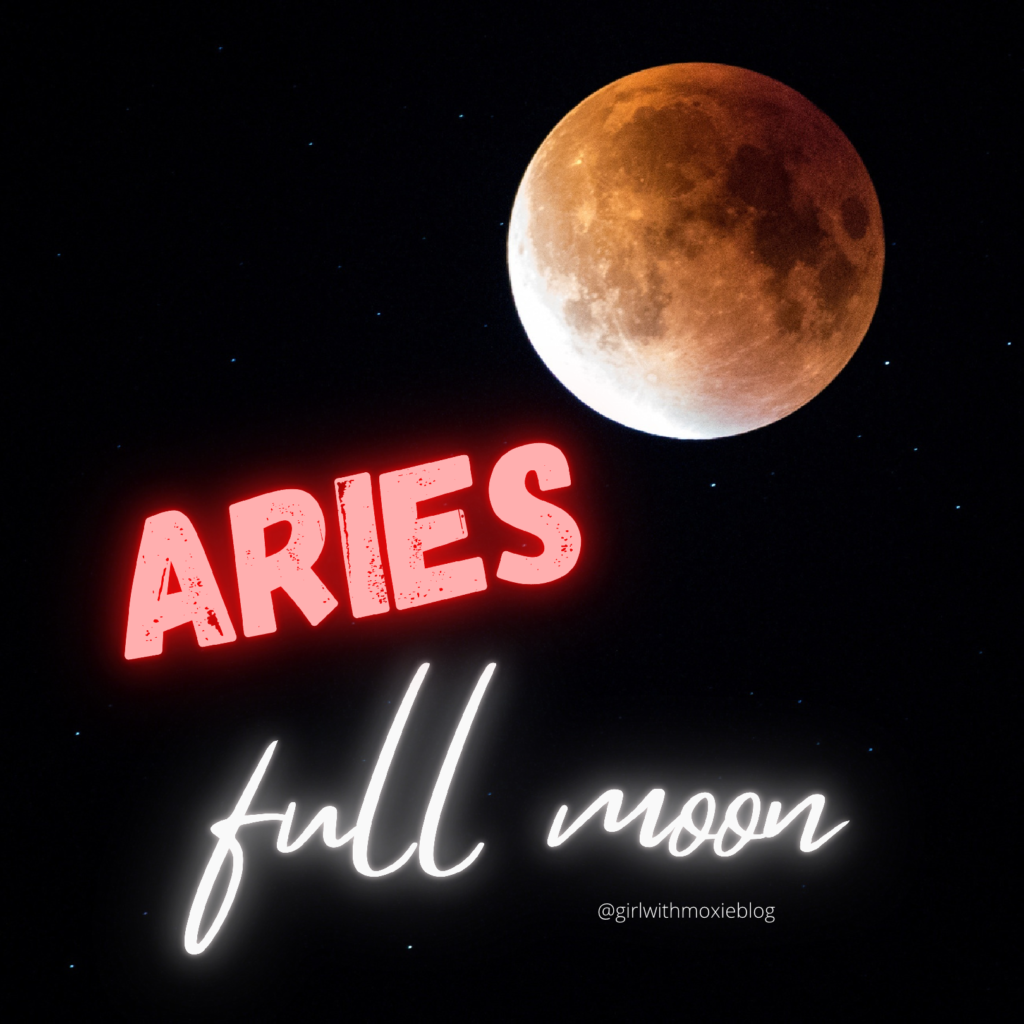 After last month's Full Moon in Pisces, punctuated by dreamy, relaxed energy, we now have a Full Moon in Aries, which is all about the adrenaline rush. Prepare for the crash when this energy burns itself out! While Aries isn't an easy placement for the Moon, there are benefits to this intensity.
Moon in Aries
The Moon in Aries makes me think of a little kid who has found a box of matches and is lighting every single one: emotions and feelings are sparked, quickly burn out, and another takes its place. This placement is all about instant gratification. The character of Veruca Salt in Willy Wonka and the Chocolate Factory is an excellent example of an Aries Moon in action.
Deena* is one of my closest friends and she has Moon in Aries. While she repeatedly calls herself lazy when it comes to cooking, it's really impatience: she doesn't want to spend her time preparing an elaborate meal, she wants food NOW and it better taste good and meet all her needs. Ever since we were angsty tweens, she's been very clear about how she feels about all the nouns: people, places and things. Through knowing Deena (and a few Aries Sun natives, not to mention several Aries Moon natives), I've learned that Aries energy is fast and reactive, and excels in the 100-yard dash – but struggles to finish the marathon.
Full Moons occur in the sign opposing where the Sun is located at that time, creating a cosmic see-saw that can lead to disruption on the earthly plane. In today's case, the opposition is between Aries and Libra, since the Sun moved into Libra on September 22, 2020. Aries is self-directed and seeks to satisfy its own needs first, while Libra is other-directed and wants to find satisfaction in its relationships with those around them. Today, Libra's scales are heavily weighted by the Aries ram sitting on one side, angry and pouting because it can't get its way, and Libra is exasperated because there's no balance.
That said, the Full Moon in Aries provides an excellent opportunity to use the impetuous energy to our advantage and in healthy ways. Here are a few activities for the next couple of days.
Activities for the Aries Full Moon
Dance it out. Put on your favorite tunes and dance your ass off – it will burn off any frustration or anger and you may well forget why you were so mad to begin with.
Say what you want out loud. An old friend of mine used to joke about wanting to shout out her needs while standing in the middle of Nordstrom. While I wouldn't advise anyone to do that (at least not without a mask and following social distancing rules), there is value in expressing what you want and need right now, AND also taking the time to differentiate between the two.
Wear red. Whether you're decked out in crimson from head to toe, or wearing red underwear, you're owning that Aries fire energy!
Crystals for the Aries Full Moon
You can place these crystals on your altar, if you have one, or in a prominent place in your home for 2-3 nights during the Aries Full Moon.
Bloodstone
Carnelian
Citrine
No matter what you opt to do to honor this Aries Full Moon, I hope you'll find this energy burst to be useful in kicking off the last three months of 2020.
Want to try out my Full Moon Tarot Spread? Check it out here.
*not her real name