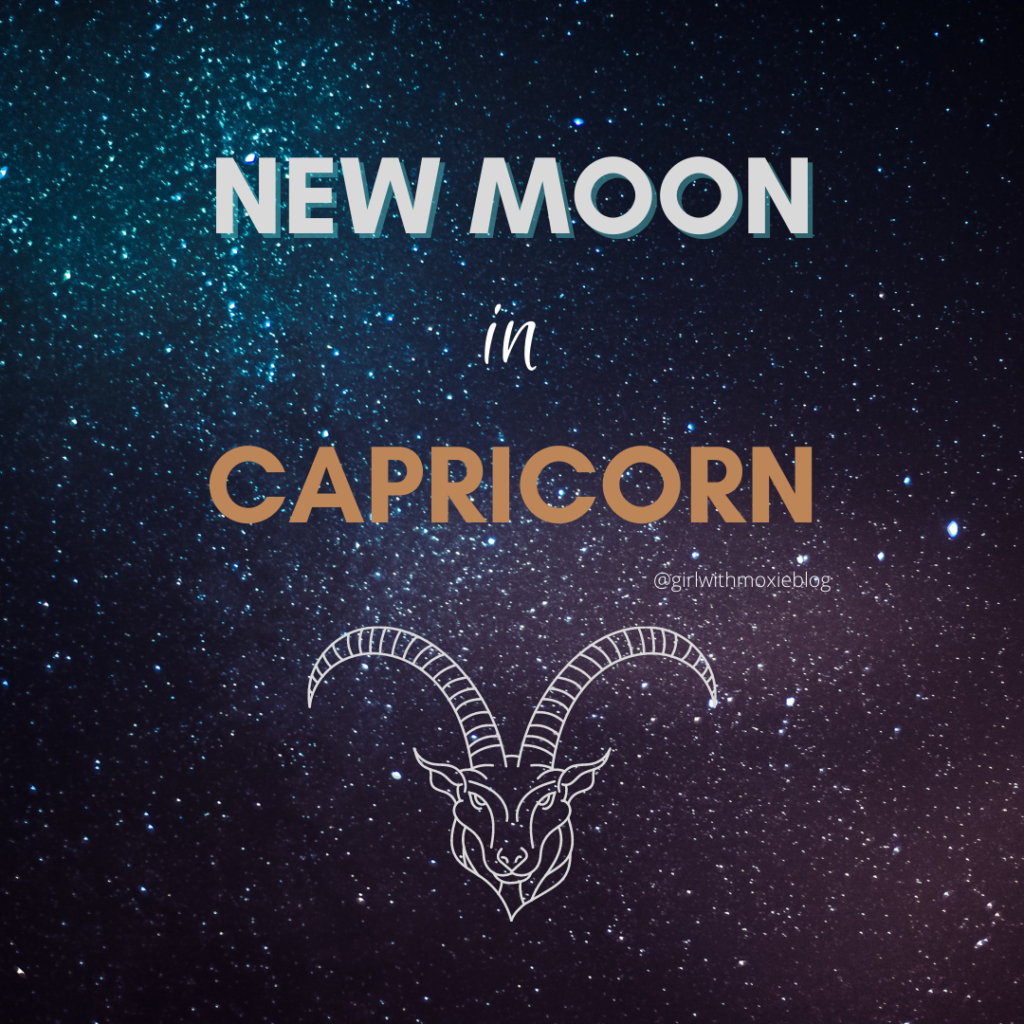 The first New Moon of 2021 provides us with a fresh start, a chance to set intentions for the year ahead and begin the work involved in creating change. Where that work begins is on the inside, and where it needs to focus depends on your rising sign.
Moon in Capricorn
When the Moon is in Capricorn it is in the sign of its detriment. We know this because the Moon rules Cancer, and Cancer is the opposing sign for Capricorn. As I've written before, oppositions in astrology are like a see-saw: the signs on either end of the see-saw will take turns in prominence. For Cancer and Capricorn, they are seeking balance when it comes to matters of security: do we find that security in our home or in the world?
Capricorn is all about responsibility and doing the work. Ruled by Saturn, it embodies that spirit through being driven to succeed. It is unafraid to learn the rules and follow them. When the Moon is in Capricorn, emotional responsibility is the focus.
I've known quite a few Cappy Moon folks over the years – I was married to one when I was in my 20s! The stereotype is that they are cold or unfeeling, and for those of us with more extroverted, expressive Moon placements (*cough* Leo Moon in 3rd house *cough*), we may really believe this to be true. What I've personally discovered is that Moon in Capricorn is like a pond covered in ice: there is moving water under the surface, and there are going to be patches where the ice is particularly thin and, with the right amount of pressure, a hole will open up to the water below. If a Capricorn Moon blurts out their feelings on a subject or situation, you can be assured that it's been on their mind for a long time, it's a matter of great significance to them, and you need to listen and be empathetic. They are trusting you with their feelings, which they take immense responsibility for and don't share them with just anyone.
When the Moon is New in Capricorn, the desire for control and responsibility dominates our emotional experience. This lunation encourages us to sit up straight, look our issues in the eye and deal with them -and that includes accepting our emotional response as truth, even if we don't feel all that comfortable with the feelings that come up. Is it going to be hard? Yep. Will it be worth it? Absolutely.
If you know your rising sign, here's a rundown of where the New Moon in Capricorn may affect your life, and where you should consider setting intentions and goals for the coming months:
Aries Rising – career, fame, reputation
Taurus Rising – personal philosophy, spirituality and beliefs; higher education
Gemini Rising – regeneration, transformation, death
Cancer Rising – relationships and partnerships
Leo Rising – work and work environment, service, health
Virgo Rising – creativity & creative pursuits, children, where you find & seek pleasure
Libra Rising – home, family life, your past, ancestors
Scorpio Rising – communication skills & tools for communicating with others, sibling relationships, short trips
Sagittarius Rising – finances, material possessions, self-esteem
Capricorn Rising – physical appearance, self-awareness
Aquarius Rising – subconscious thoughts & feelings, karmic debts
Pisces Rising – friends and social groups, hopes, goals
You can also read that list for your Sun sign, which will also be impacted, though maybe not as strongly. (Not sure about your rising sign? Visit https://chart.chaninicholas.com/ to generate your natal chart for free.)
Additional reading on the New Moon in Capricorn:
Leah Whitehorse
Chani Nicholas
Debra Silverman
If you enjoyed this post, please consider making a donation.