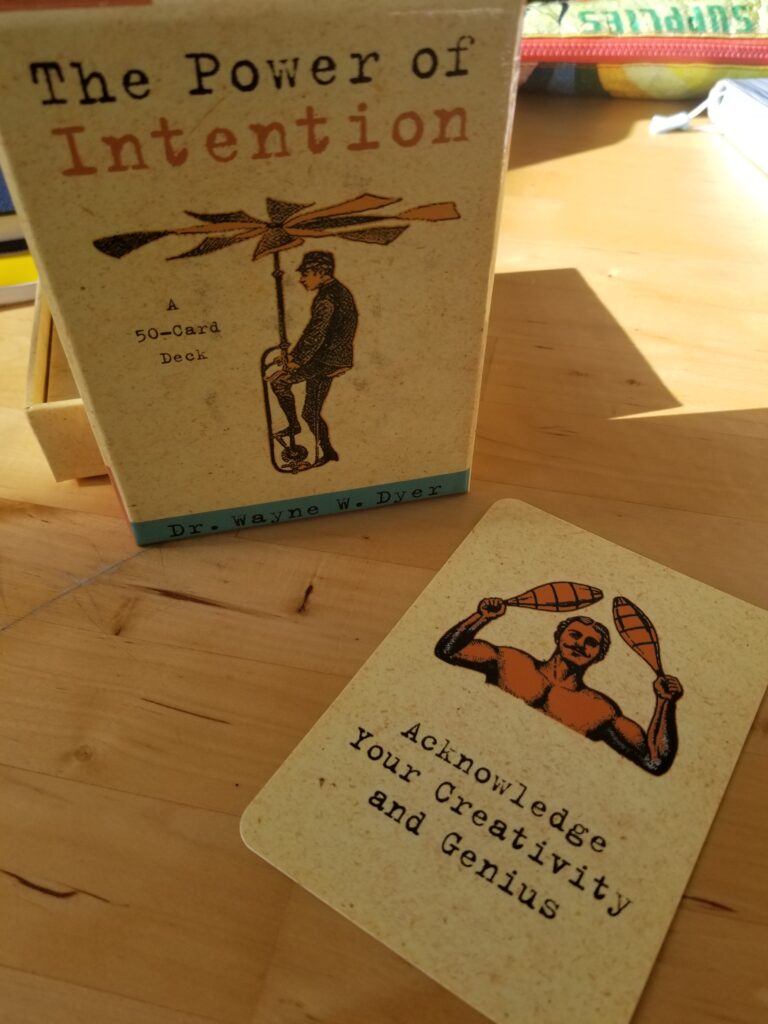 Once a week or so, I pull a card from my Power of Intention deck. This 50-card deck uses content from Wayne Dyer's book, The Power of Intention, alongside vintage/retro drawings, to explore concepts that he discusses at length in the book. It's a great companion to the book and has helped me considerably in my own personal growth and spiritual practice.
This morning's Power of Intention card is Acknowledge Your Creativity and Genius. "The qualities of creativity and genius are within you, awaiting your decision to match up with the power of intention. Genius is a characteristic of the creative force that allows all of material creation to come into form. It is an expression of the divine."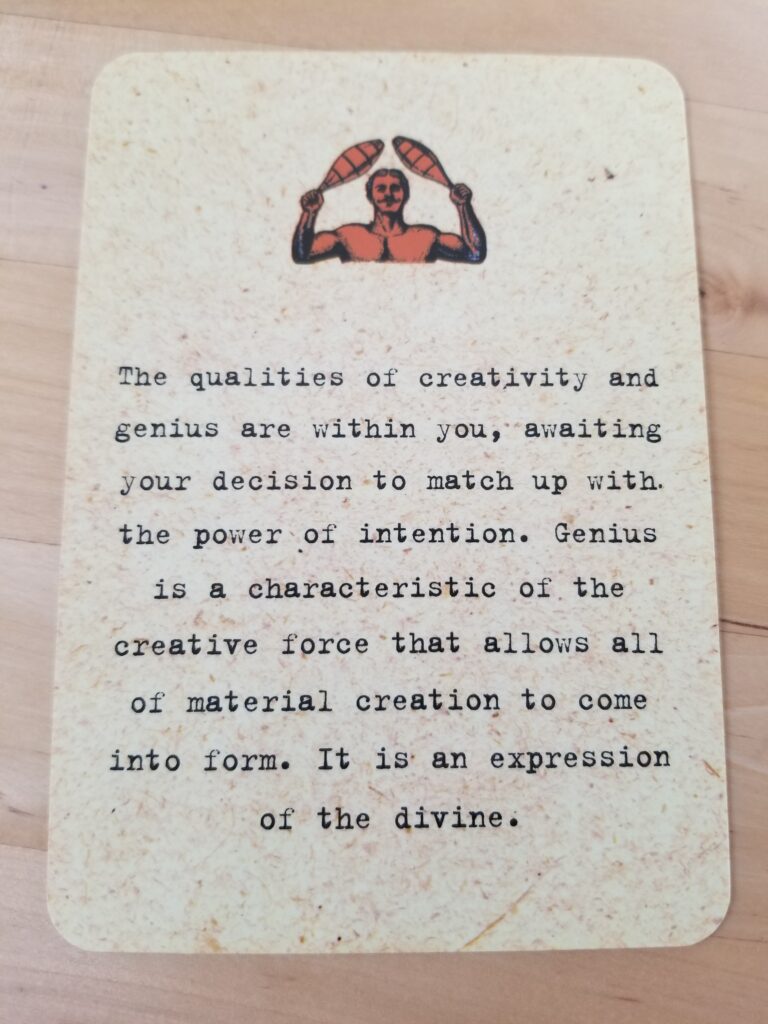 Once again I laughed at the results of my card pull, as it's definitely what I needed to see today. A couple months ago, I began shifting my focus for this 16-year-old blog toward more spiritual and personal growth content, and it's brought me a lot of creative fulfillment and joy to write more content that aligns with this new focus. That said, there are a few key tasks that I have yet to complete, and I've had a long list of excuses as to why those tasks haven't been done – the latest of which is ongoing pain in my right shoulder. (Watch your body alignment while doing yoga, folks! Especially if you are over 40!)
But the truth is that I am working through some deep-seated fear related to my self-worth, and a long-standing desire for outside validation. These things manifest in indecisiveness and procrastination when it comes to matching up with the power of intention. And I believe it's also manifested as pain in my shoulder.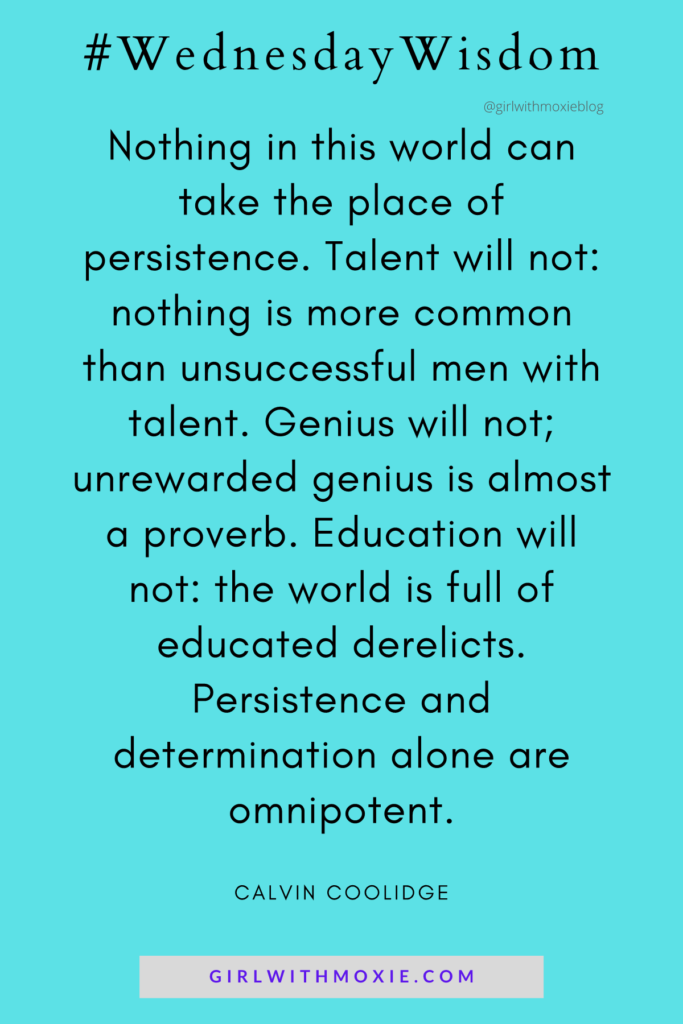 There's a quote by Calvin Coolidge that I've loved ever since I first read it:
"Nothing in the world can take the place of persistence. Talent will not: nothing is more common than unsuccessful men with talent. Genius will not: unrewarded genius is almost a proverb. Education will not: the world is full of educated derelicts. Persistence and determination alone are omnipotent."
This quote has been a powerful motivator – and yet that motivation does nothing if that initial decision isn't made to align with intention.
Once we acknowledge and address the fears and beliefs that keep us blocked, we get the power boost necessary to match up with intention and it sets us off on our journey toward self-awareness and spiritual growth. By allowing our creativity and genius to travel alongside persistence and determination, using intention as our compass, we will reach our destination.