Ahh, Independence Day. Picnics, barbecues, fellowship, fireworks. And Moxie's annual personal declaration of independence.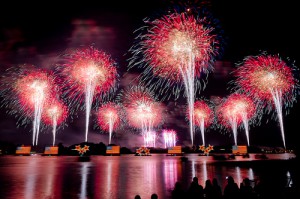 Thanks to the Affordable Care Act, I have health insurance again. And though I've gotten my annual well woman exam through Planned Parenthood for the last 7+ years, including mammograms for the past 3 years, it's nice to know I can also see the doctor, dentist and optometrist and not worry about how I'm going to pay for it.
Which is the reason for this year's declaration:
I declare my independence from poor health and wellness.
What fulfilling this year's declaration looks like: getting a physical and blood work. Getting my thyroid and hormone levels checked to see if they are part of the reason I have been such a moody, temperature-sensitive little shit lately. Getting a referral to an integrative health specialist whom I've heard is an amazing doctor to help me address my health issues using holistic, natural approaches. For the first time in a very, very long time, I'm actually excited to go see the doctor. Still not crazy about the blood work part – I get all woozy with blood draws, especially if the nurse or phlebotomist can't hit the vein right away. (I just freaked myself out typing that. Deep breaths. Deeeeep breaths.)
This declaration also means more exercise. Last week I bought a lap swim pass for my community pool and started swimming laps this week – 20 on Tuesday and 20 yesterday, go me – and the plan is to get up to 50 laps per session by the end of the summer. I'm looking into post-Labor Day swim centers, plus I want to take old school aerobics classes again and more zumba. I've never been good about maintaining an exercise plan at home, and now that I'm working from home, I definitely need a reason to get out and interact with others.
It's my hope that by July 4, 2015 I can say that I'm in excellent physical condition: reduced weight, low blood pressure, low cholesterol, healthy heart, hormones in (not out of) whack, and everything else working like a finely tuned machine.
What's your personal declaration of independence for 2014?