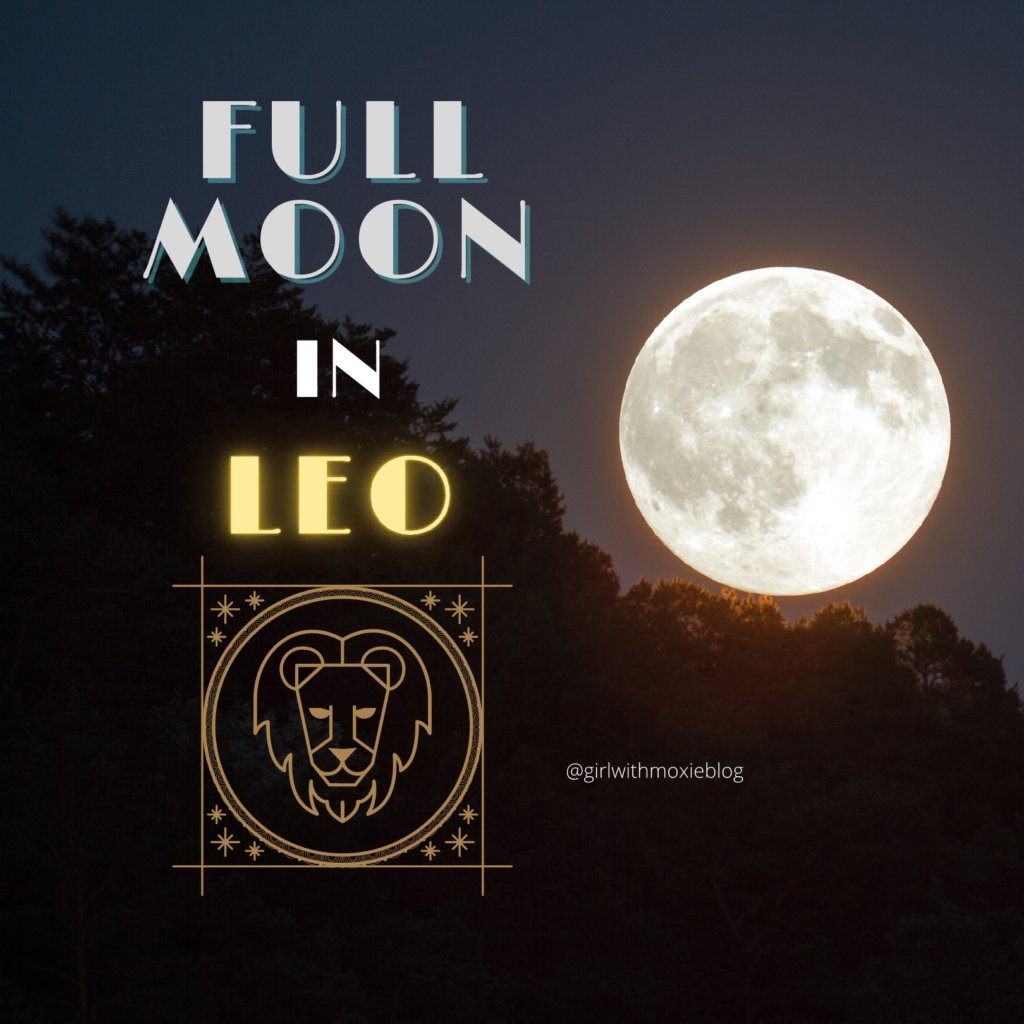 Our first Full Moon of 2021 is in the sign of Leo. Aquarius, the sign that opposes Leo, is currently hosting the Sun, Mercury, Jupiter and Saturn. With all those planets in Aquarius, the see-saw is definitely weighted in favor of air sign energy. How do we reconcile the emotional drama and creative power of the Leo Moon with all that focused (Sun), chatty (Mercury), expansive (Jupiter), mindful (Saturn) activity in Aquarius?
Simple. We make room for everyone on the stage. We let the Leo Moon be the excited, committed director and producer of a visionary, innovative show about human nature featuring the comic clever stylings of Mercury, the hearty ebullient wit of Jupiter, the wry wisdom of Saturn and the booming presence of the Sun. The Leo Moon encourages all these planets to show & celebrate their strengths while in Aquarius – that's just in its nature.
Moon in Leo
I'm always pleased when it's a Full Moon in Leo – mostly because it's either my birthday or it's coming up very soon! Leo is a very celebratory sign, whether it's about feting others or oneself. A friend of mine once joked that Leos make sure you know when their birthday is coming up – and as a Leo Moon, I can attest to this. (My birthday is February 8.) As soon as the Sun moves into Aquarius I begin talking about my birthday, I start the process of treating myself to presents, and I don't stop until the end of February. This year, however, I am celebrating a big birthday, and because of the pandemic affecting any plans I would normally make to have parties with friends, I'm working that Leo Moon energy and make it a year-long celebration.
But enough about me – let's talk more about the Moon and fixed signs. When the Moon is in a fixed sign (Taurus, Leo, Scorpio and Aquarius), it takes on the qualities we see in fixed signs: determination, reliability, stability, and loyalty. These signs commit to their goals and follow through on them, even if it takes a long time. When we combine the fixed fire of Leo with the Moon, we may see dramatic emotional displays, grand gestures, and burning with passion for whatever – or whomever – they feel drawn to.
I've written in previous posts about oppositions in astrology, and how opposing signs want the same things but take different approaches to getting them. With fixed signs, we have two oppositions: Taurus-Scorpio and Aquarius-Leo. These 4 signs may not agree on everything, but because they share a desire to follow through on achieving their goals, they divide up the labor based on their area of expertise and know that as a team, the world is theirs for the taking. Makes sense, then, that fixed signs are symbolized on the World card in Tarot: Taurus the Bull, Leo the Lion, Scorpio the Eagle, and Aquarius the Man.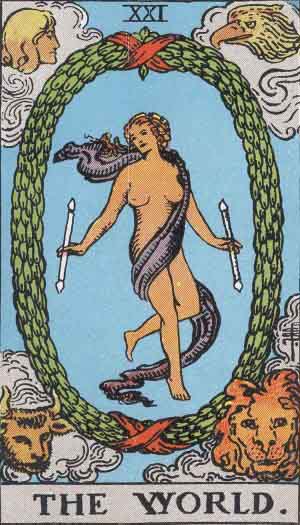 Flashback to August 2020
Take your mind back to August 18, 2020, when there was a New Moon in Leo. What did you call forth at that time? Did you focus your intentions on opening your heart, expressing your creative energies, or finding that place where your leadership abilities reside?
Now that the Moon is Full in Leo, it's a good time to review any writings or readings you did during that Leo New Moon and see what has sprouted from those seeds you planted. If those intentions have borne fruit, then it's time to say thanks to the universe for what you were able to achieve. Something still in progress? Use this Full Moon to work on manifesting movement toward those goals.
Crystals for the Leo Full Moon
You can place these crystals on your altar, if you have one, or in a prominent place in your home for 2-3 nights during the Leo Full Moon.
Citrine
Labradorite
Rose Quartz
Tiger's Eye
In the true spirit of my Leo Moon, I wish you a year of abundance and happiness, and may your shine never fade away!