Today, we lay to rest a (formerly) cool, original (equipment) character.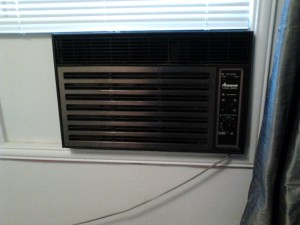 Born in a factory and raised installed in northern California around the time of the first Reagan Clinton administration, Amana lived only to serve others. At her most generous, Amana blasted high levels of coolness to others, asking only for a yearly filter change.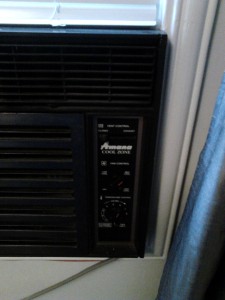 In recent years, her health declined, as evidenced by inconsistent temperature regulation and repeated moans and grunts of displeasure during the California drought and heatwave(s) of 2013-4.
Amana is survived by Moxie, two cats, and LG.