I celebrated a birthday this weekend. It wasn't a milestone birthday, so I didn't plan any big celebrations – instead, I stayed home and continued to focus on getting better after a nasty bout of the flu, which I like to think of as the zombie virus from Hades.
I made the comment to a friend that after picking up cough syrup at the pharmacy I felt as if I were six years old, and it got me thinking: what would a six year old do on her birthday? Here's what I came up with:
How to Party Like You're Six Years Old
Starring Moxie, Ippie and Rooney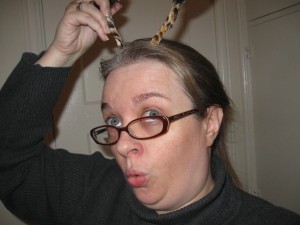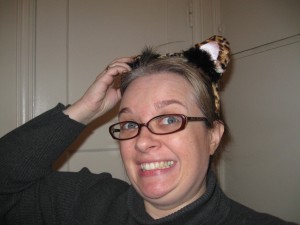 Pick up the cat to show off to your friends how much she loves you.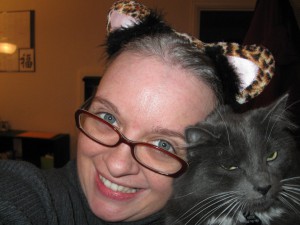 When she meows in irritation from how you're holding her and squirms out of your arms, act like you totally meant to put her down anyway, because you have to go take your cough medicine now.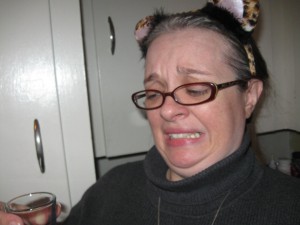 Because you're grown, you can put your cough medicine in a shot glass. But because you are grown, you also know that the medicine delivery method will not make the medicine taste any better.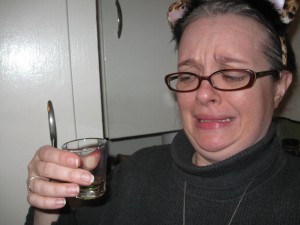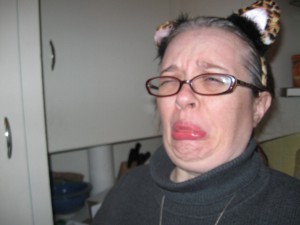 Because you are grown, you can have a chaser after your medicine.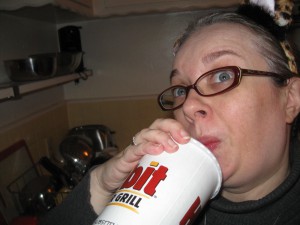 Show off the birthday card you got in the mail from your grandma. She sent you a letter, too, but you'll read that later.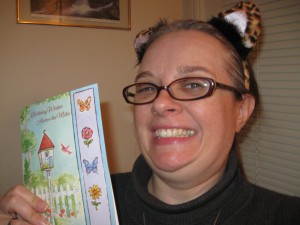 Now it's time to have one, JUST ONE, of your birthday cupcakes. Because you are grown, you picked them out and purchased them yourself at the neighborhood gluten-free bakery. You're not supposed to eat gluten anymore because it makes your stomach hurt, but sometimes you still do it when no one's watching.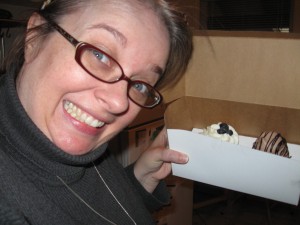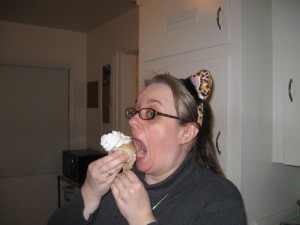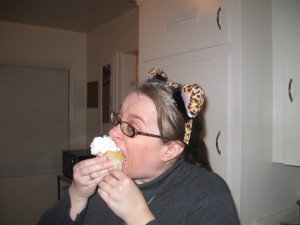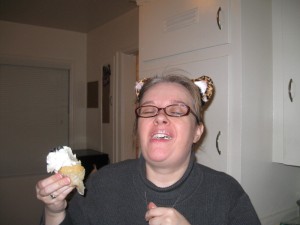 Now it's time for some party activities. You break out the coloring book and crayons because coloring is fun and you're really good at it.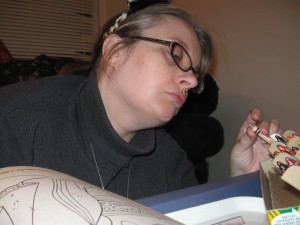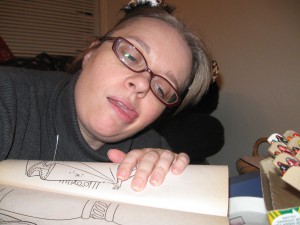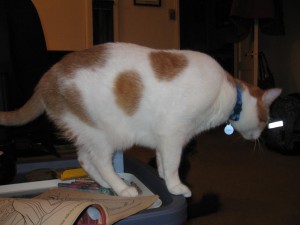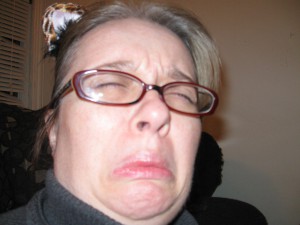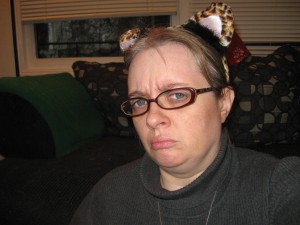 When you really were six, Jennifer McCloskey would steal the gold and silver crayons because she said they were real and you and her little brother & sister weren't worthy of using them. She left you with copper, and even though you were only six years old, you still knew copper wasn't worth crap. Because you are grown now, you use the gold and silver crayons WHENEVER YOU DAMN WELL PLEASE.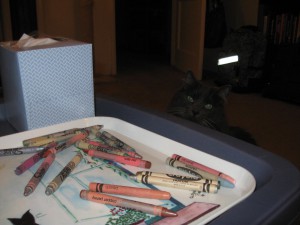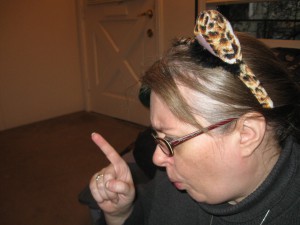 You get a surprise phone call from your best friend Deena who couldn't make it to your party. Because she is grown, she is in Atlantic City with her boyfriend.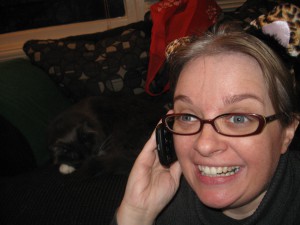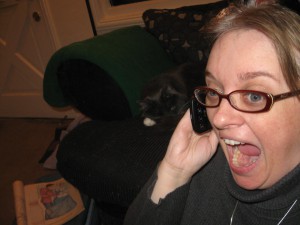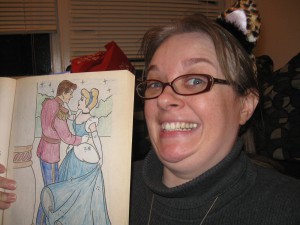 Now it's time for some dancing.
The party is almost over, so it's time to sing "Happy Birthday" and have another cupcake.