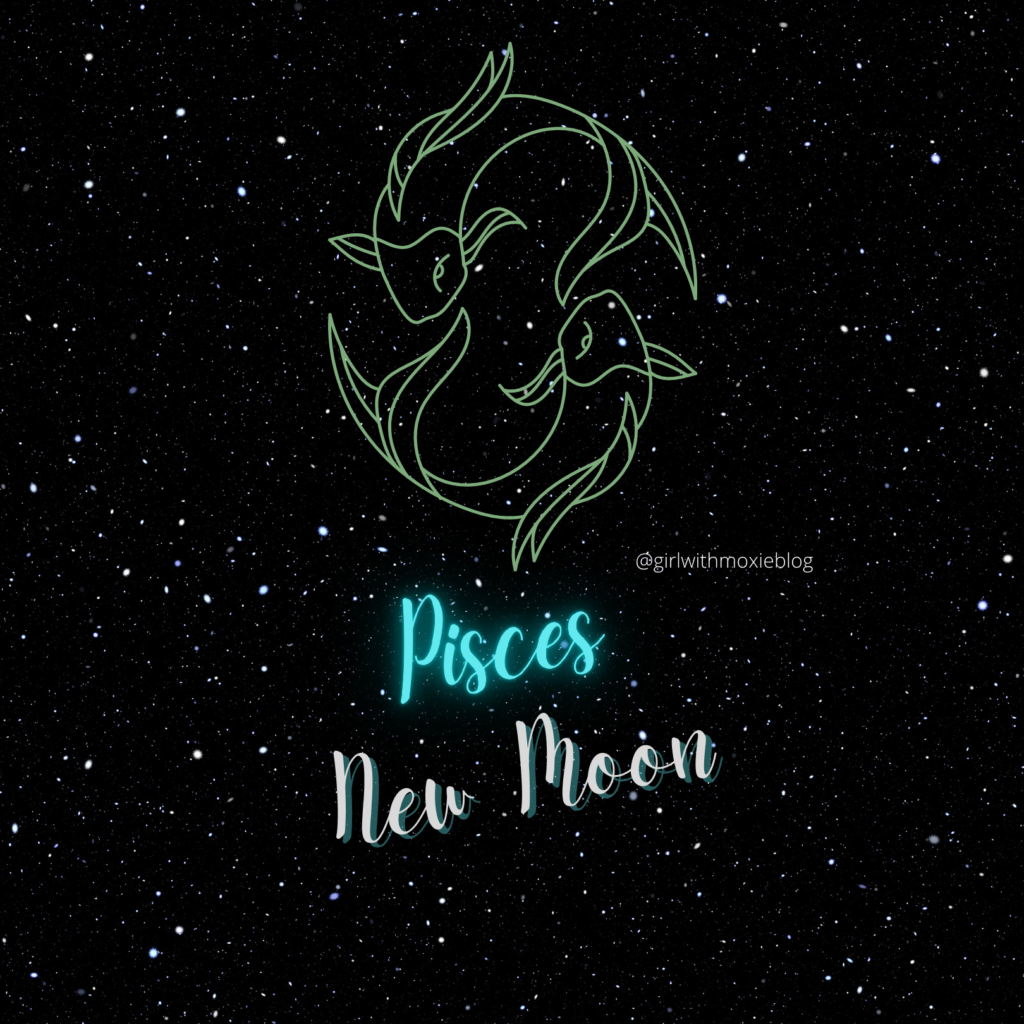 The last new moon of the astrological year offers a moment of reflection. The Pisces New Moon encourages us to sleep and dream big dreams – and when we wake up, it will be spring. But first, we need to explore the profound (and often unfathomable) Piscean nature: its ruling planets, its strengths and challenges, and the weight of the water it swims in.
Jupiter and Neptune, Rulers of Pisces
To understand the nature of Pisces, it's helpful to take a look at the sign's planetary rulers, the myths connected to their namesake gods, and the resulting qualities that astrology associates with those planets. Pisces's traditional ruling planet is Jupiter and its modern ruling planet is Neptune.
Jupiter, known as Zeus in Greek mythology, ruled the skies and was considered the leader of the gods. He was intelligent, conniving, gregarious and seductive. He could be vengeful but he could also be very sentimental, showing deep concern and affection for the multitudes of offspring he sired as well as their mothers, whether mortal, goddess or otherwise.
Neptune, known as Poseidon in Greek mythology, was the brother of Zeus. He was given rulership over the sea and all within it. Poseidon also ruled earthquakes and horses (the Romans didn't carry over these rulerships to Neptune).
Astrologers associate Jupiter with qualities of
Expansion
Luck
Optimism
Higher education
Leisure
Morality
Philosophic reasoning
Wealth & prosperity
Neptune is associated with qualities of
Dreams
Spirituality
Illusion and delusion
Mystery
Psychic phenomena, intuition and extrasensory perception
Addictive behavior
Ideals
When you look at these two lists, it may have you wondering how Jupiter makes for a good ruler of Pisces. Take a look at that first word for Jupiter: expansion. When we expand our thinking, we open up to possibility and wonder. We give our dreams a place to grow and transform. Pursuing philosophical thoughts and allowing them to expand our experience impacts our relationship to our inner self and the world around us. Neptune embodies what is possible when that expansion is allowed to take place – and as we know, that can lead to destructive or dangerous behavior.
In the 20 years I've studied astrology, I have read natal charts for quite a few Pisces folks. One of the first things I tell them is the biggest lesson they have to learn in this lifetime is whether to be a surfer or a sponge.
A sponge soaks up water – and the more water it holds, the heavier it becomes. It wears out over time holding excess amounts of water.
A surfer rides the waves: they get wet, they fall in the ocean, they get back on the board. Their goal is to harness the power of the water to keep them upright. They respect the water's power and work with it.
Water represents emotion and feelings. A highly intuitive, psychic sign, Pisces can easily get overwhelmed if it chooses to be a sponge over and over again, channeling that Jupiterian quality of expansion in order to hold onto the Neptunian dreams and mysteries. As a surfer, Pisces gets to be in the water, but not always of the water. The weight is lessened because Pisces has set the boundaries for engagement.
New Moon in Pisces
With a New Moon in Pisces, we are all invited to make a fresh start with our own emotional processing. We get a chance to assess whether we are a sponge or a surfer, and where we need to set boundaries in our emotional experience so that we don't drown. Your dreams over the last 24-48 hours may be showing you where that work needs to be done.
This New Moon is also a great time to set intentions and goals for the coming months. If you know your rising sign, here's a rundown of where the New Moon in Pisces can help you focus your attention:
Aries Rising – subconscious thoughts & feelings, karmic debts
Taurus Rising – friends and social groups, hopes, goals
Gemini Rising – career, fame, reputation
Cancer Rising – personal philosophy, spirituality and beliefs; higher education
Leo Rising – regeneration, transformation, death
Virgo Rising – relationships and partnerships
Libra Rising – work and work environment, service, health
Scorpio Rising – creativity & creative pursuits, children, where you find & seek pleasure
Sagittarius Rising – home, family life, your past, ancestors
Capricorn Rising – communication skills & tools for communicating with others, sibling relationships, short trips
Aquarius Rising – finances, material possessions, self-esteem
Pisces Rising – physical appearance, self-awareness
You can also read that list for your Sun sign, which will also be impacted, though maybe not as strongly. (Not sure about your rising sign? Visit https://chart.chaninicholas.com/ to generate your natal chart for free.)
I hope this Pisces New Moon finds you dreaming big dreams – and then using those dreams to set intentions towards living your best life.