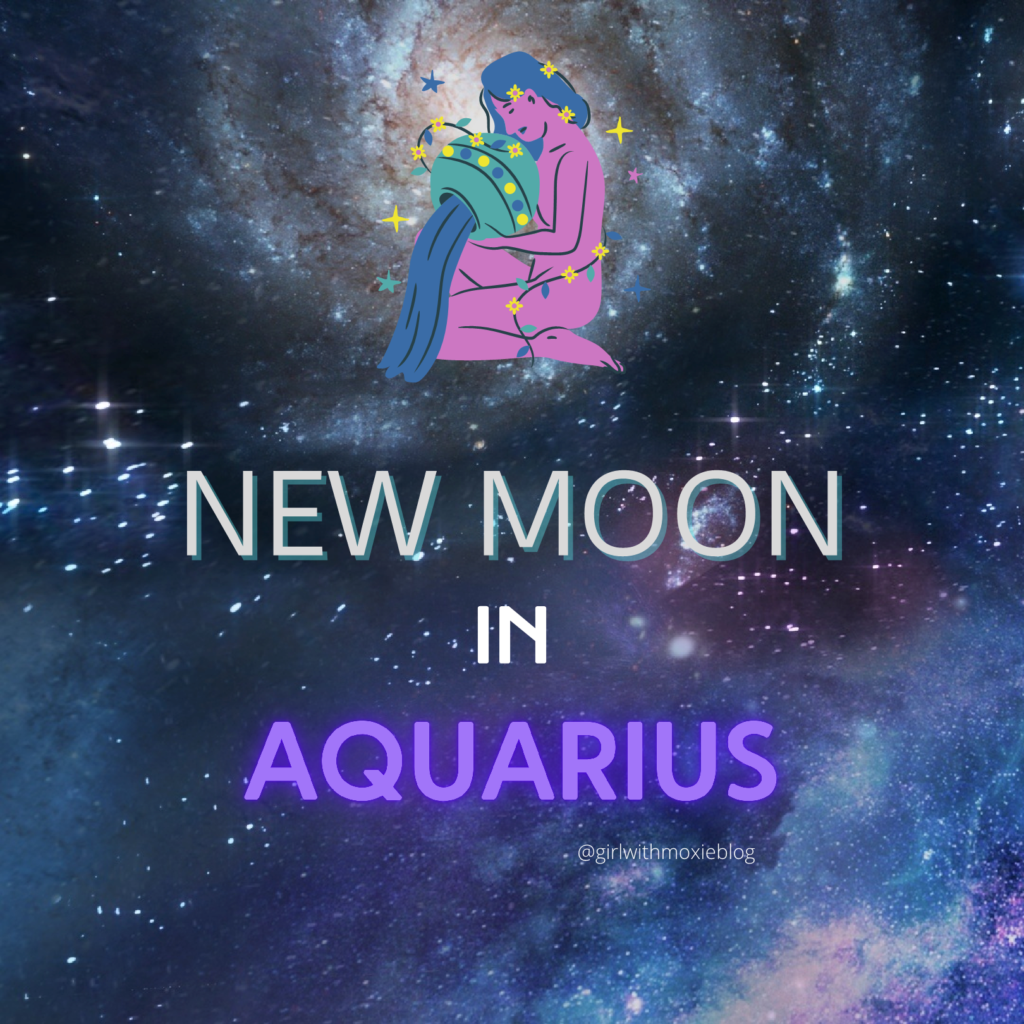 The New Moon in Aquarius meets up with five – count 'em, FIVE – other planets in the sign of the Water Bearer, elevating us into the stratosphere. What happens when we get there is completely up to us.
Monday was my birthday, so I've been paying close attention to the astrology this week, noticing all these planets coming together in Aquarius and the impact it has on the collective, both conscious and unconscious. The Sun, Mercury, Venus, Jupiter and Saturn are in Aquarius and it is a planetary board meeting in which each planet has original, innovative insights into what's necessary in order for change to happen, but the focus differs between them.
In short: we are all tired of the status quo and ready for change – and knowing where to start is overwhelming and exhausting.
That's where the New Moon in Aquarius comes in and asks us to feel our way through it. Aquarius is not a sign that's known for emotional depth of feeling – air signs are more about intellectual processing, rationality and logic. They struggle to tap into their feelings and when they do, they are often asking "how" or "why" those feelings are present, because that analytical process is how they navigate through the world. I speak from personal experience, being an Aquarius Sun, Mercury, North Node plus a Gemini rising. It is a major challenge to simply allow feelings to exist and acknowledge them without examining them from all sides.
Chani Nicholas' book, You Were Born for This, offers affirmations for the signs. Out of the Aquarius affirmations, the one I personally find the most helpful is
My emotions have their own logic.
The New Moon in Aquarius embodies this concept. It says to us, "Look, I know you might not fully understand why you feel how you feel. But you need to just accept that yes, you DO have feelings and yes, they won't always be rational. Stop acting like your emotional experience has you trapped in an escape room and you have to break out within an hour."
Use this new moon energy to simply be present. Let the thoughts and feelings flow through you – write them down in one long rambling journal entry, if you're so inclined. Meditate with amethyst, moonstone or clear quartz.
Change is all around us, and all we have to do is step into it.
If you enjoyed this post, please consider making a donation.